Attorneys
Our Attorneys
Representative: Masaki ISHIOROSHI
Mariko NAGANO | Tomohiro WATANABE
Masaki ISHIOROSHI 

Attorney at Law and Patent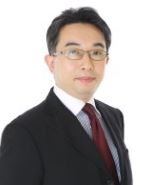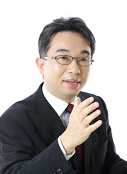 Office
 Tokyo Office
  See the location
Languages
* Japanese
* English
Profiles
April 1989 Entered the University of Tokyo, Faculty of Literature
April 1995 Entered Legal Research and Training Institute of the Supreme Court
April 1997 Started to Practice for a firm
January 2000 Established his firm
Professional Memberships
Japan Federation of Bar Associations
     http://www.nichibenren.or.jp/en/
Tokyo Bar Association
     http://www.toben.or.jp/
Japan Patent Attorneys Association
     http://www.jpaa.or.jp/english/
IP Lawyers Network Japan
     http://www.iplaw-net.com/
Intellectual Property Association in Japan      
     http://www.ipaj.org/index_e.html
Law and Computers Association of Japan   
     http://www.isc.meiji.ac.jp/~sumwel_h/LawComp/
Interjurist
     http://www.interjurist.org/
an international organisation of law firms in Geneva, Switzerland
Other Qualifications than Attorney
1st Grade of the Intellectual Property Translation Proficiency Test of Nippon Intellectual Property Translation Association
[Those who hold the the above grade are recommended by the above Association as a professional translator regarding intellectual property fields.]
Handler of Poisons and Deleterious Substances
[A national license in the chemistry field that is necessary for export, manufacture, sale, and handling of poisons and deleterious substances]
Dangerous Object Handler, Category I, Oxidizing Solids
[A national license in the chemistry field that is necessary for handling of dangerous objects under fire services act]
Systems Administrator
[An IT engineer whose role is to advance informatization of business operations from an end user's standpoint]
Published Works and Lectures
Q & A Responsibilities of Pharmacies and Pharmacists (Mr. Ishioroshi is one of its coauthors.
Edited by Ikuo Kobayashi, Published by Shin Nippon-Hoki Publishing Co.,Ltd.)
This book illustrates duties and responsibilities of pharmacies and pharmacists when handling prescriptions, dispensing medicines, instructing dosage and administration and doing other works. Mr. Ishioroshi covers twenty questions among the total of 105 questions.
Click here for the publisher's site
Perfect Manual of Intellectual Property Strategy for Medical Doctors 
Mr. Ishioroshi is its editor-at-large. Edited and authored by Naoki Morimoto. Published by L-Brain Trust Publishing.
This book provides know-how on how to protect the intellectual property rights of medical doctors that are all too often infringed upon. By assisting doctors' inventions of medical devices and commercialization of such devices, this book shows how to realize creation of products that contribute to both medicine and society.
Click here for the publisher's site
Seminars Taught
Lecture mainly to business executives at Yokosuka Koryu Plaza (2004, 2005, 2006, 2007, 2008)
Lecture mainly to business executives at Miura Hanto Business Persons' Salon (2006)
Lecture to judicial scriveners at Atsugi Branch of Kanagawa Shiho-Syoshi Lawyer's Associations (2007)
Lecture to judicial scriveners at Kanagawa Shiho-Syoshi Lawyer's Associations (2008)
Fumiko EMA 

Attorney at Law
Office
 Tokyo Office
  See the location
Languages
* Japanese
* English
Profile
March 2007 Graduated from Chuo University, Faculty of Law
April 2007 Entered Legal Research and Training Institute of the Supreme Court
September 2008 Started to Practice for a firm in Tokyo
July 2011 Started to Practice for Craftsman LPC
Professional Memberships
* Tokyo Bar Association
* Japan Federation of Bar Associations
Kei MASUHIRO 

Attorney at Law
Office
 Yokohama Office
  See the location
Languages
* Japanese
Profile
March 1993 Graduated from Chuo University, Faculty of Law
Worked for several companies
March 2006 Graduated from Chuo University Law School
November 2006 Entered Legal Research and Training Institute of the Supreme Court
December 2007 Started to Practice for a firm in Kanagawa
January 2015 Started to Practice for Craftsman LPC
Professional Memberships
* Kanagawa-ken Bar Association
* Japan Federation of Bar Associations
Mariko NAGANO 

Attorney at Law
Office
 Yokohama Office
  See the location
Languages
* Japanese
* English
Profile
March 2003 Graduated from Akashi National College of Technology, Department of Mechanical Engineering
March 2005 Graduated from the University of Osaka, Faculty of Technology
Worked as an English teacher, and Engaged in Development Activities for a Manufacturer
Worked as an English teacher, and Engaged in Development Activities for a Manufacturer
April 2009 Entered Legal Research and Training Institute of the Supreme Court
August 2010 Started to Practice for a firm in Osaka
February 2012 Started to Practice for Craftsman LPC
Professional Memberships
* Kanagawa-ken Bar Association
* Japan Federation of Bar Associations
Tomohiro WATANABE 

Attorney at Law
Office
 Yokohama Office
  See the location
Languages
* Japanese
* English
Profile
March 2002 Graduated from Keio Gijuku University, Faculty of Law
March 2009 Graduated from Keio Gijuku Law School
November 2009 Entered Legal Research and Training Institute of the Supreme Court
December 2010 Started to Practice for Craftsman LPC
Professional Memberships
* Kanagawa-ken Bar Association
* Japan Federation of Bar Associations
press the back button on your browser to go back to the previous page