English Home — Craftsman LPC
About Our Firm
Thank you very much for visiting our website. As attorneys at laws and patents, we provide counsel and representation for corporate clients mainly in Tokyo (Marunouchi) and Yokohama and outside Japan, including start-ups and small businesses. You are welcomed to contact us for a consultation.
Marunouchi, Tokyo Office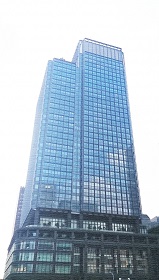 [Address]
   Shin-Marunouchi Bldg. 11F, 1-5-1,
   Marunouchi, Chiyoda-ku, Tokyo
    Phone +81-3-6267-3370  FAX +81-3-6267-3371
[Location]
   Two-minute walk from Marunouchi exit of Tokyo Station
Yokohama Office

[Address]
   Shinko Bldg. 4F, 3-32-14, Tsuruyacho,
   Kanagawa-ku, Yokohama
   Phone +81-45-276-1394  FAX +81-45-276-1470
[Location]
   Six-minute walk from the west exit of Yokohama Station
How to Contact
While we may be contacted by telephone or E-mail, E-mail is our preferred means of communication.

[Please click here for contacting us. ]

After an inquiry E-mail form will pop up, please complete the form and send it to us by means of your E-mail program.
Practice Areas
We provide counsel and representation for corporate clients in a wide range of legal fields including the following.
Drafting and Reviewing Written Contracts or Agreements
We have drafted or reviewed a great number of domestic or international agreements with regard to almost all lines of business in Japanese or English.
We are confident that we are able to asssit you if you need to prepare or review a contract especially with Japanese companies or other entities.
Click here for the details.
Translation of Written Agreements, legal opinions and other legal documents
We also have a wide range of experiences of translation of many sorts of legal documents such as domestic or international agreements, legal opinions, judgments, or other legal documents.
Unlike many translation agencies, translations are carried out by attorneys themselves or our staff members under attorneys' supervision and a proofreading. Accordingly, we believe that our translations services are of good quality since these are based upon our rich professional practices in legal matters including disputes regarding contracts.
Providing Legal Counsel for Corporate Clients
As legal advisors, we provide legal counsel for lots of corporate clients, whether big or small, Japanese or foreign.
If you need any advice in connection with legal matters as follows, we believe that we are able to asssit you in an effective way in order to help your business be advanced especially in Japan or with Japanese corporations.
The following is some of practice areas regarding which we provide you legal counsel.
* Contractual and Business Transactions (Domenstic or International)
* Corporate Laws
* Intellectual Property Laws (Patents, Trademarks, Copyrights. Especially Licensing Matters)
* Competition Related Laws (Unfair Competition Prevention Law, Untitrust Laws)
* Technology Related Laws
* IT or Network Related Laws [click here for the details.]
* Liquidation of a Corporation
* Labor Laws
Please note, however, we do NOT handle the following matters.
* Application for Patents, Ulitity Models or Trademarks at Japan Patent Office or Other Prosecution Procedures with regard to Patent Applications
* Representation for Employees in connection with Labor Laws or Labor Disputes
* Criminal Procedures
* Legal Matters that are not related to companies or corporations.
Press back button of the browser to go to the previous page